The questions all manufacturers must ask of their toolmaker – and one they should always avoid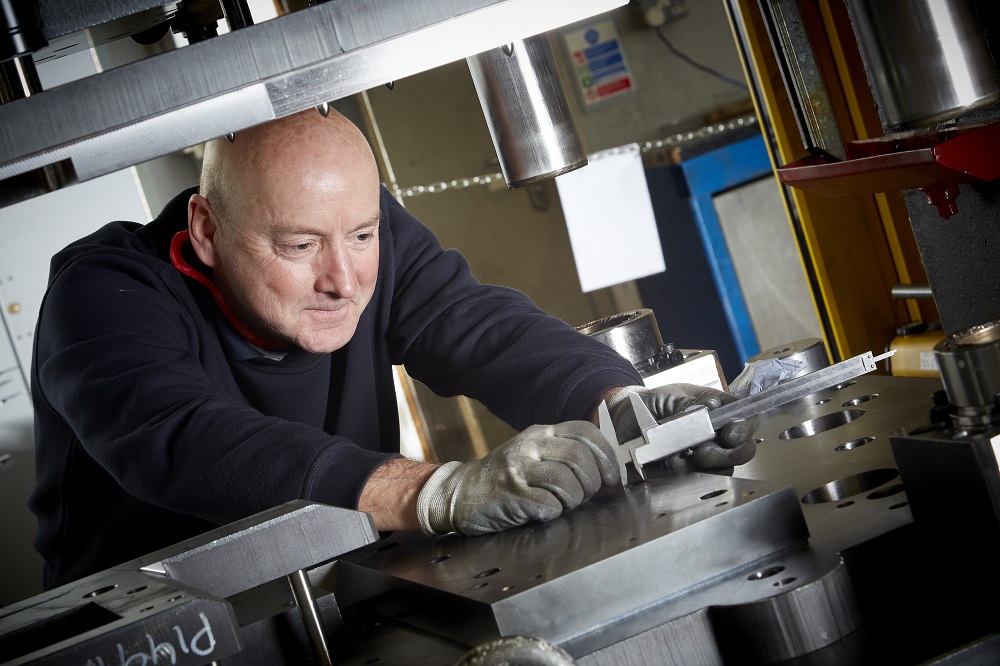 By Kevin Batty, General Manager, Paragon Toolmaking
Precision toolmaking for manufacturing processes is an art learned and honed by highly-skilled engineers over many years, with each specific job requiring bespoke tooling solutions to produce the desired parts.
Each and every tool which leaves our factory at Paragon Toolmaking has to perform not just a specific role, but work efficiently in a specific environment, as part of a specific manufacturing process, and under specific pressures.
Not only that, they must perform to the same exacting standards, producing thousands, if not millions, of parts, which each meet exacting performance requirements.
Therefore, a quality toolmaker will seek to provide a tool which not only makes the desired product or component, but also performs to maximum levels of efficiency, at the lowest manufacturing costs, with minimal amounts of waste, for many years to come.
Many of our tools run for decades when properly used and maintained by our customers, without the need for major repairs – and our expert team is always only a call away to help advise should the need arise.
So, if you are investing in a new precision tool for your manufacturing process, here are some key questions we feel you should ask of your toolmaker – and one you should avoid.
Will the feasibility of the part I need be considered before manufacture?
Pretty much any component or part can be manufactured, but it is essential to know how well that part will function and perform once it is made.
At Paragon Toolmaking we have had to advise many of our customers over the years that, whilst the part they desire can easily be formed, due to its shape, it is unlikely to be perform as will be required, and therefore is not feasible as it will not meet their expectation.
Every project undertaken at Paragon Toolmaking starts with our high-tech initial tool concept work, using technology to evaluate the manufacturability of a part before it goes into production.
This allows us not only to highlight any potential production issues, but also drive efficiency of production, designing the tools for ease of manufacture, specifically to suit the customer's presses.
Using low cost temporary tooling, we can also produce 'Metal' prototype samples very early in the project design process to provide speedy assessment of its viability.
Our work in this area prevent costly errors for customers, improves the end product, and often saves our clients thousands of pounds in the long run.
Is my tool being made in the highest quality steel?
Longevity, strength, durability, reliability and safety.
These are the watchwords our design team work to at Paragon Toolmaking, and more often than not, it is by choosing the highest quality steel for tools that these qualities can be assured.
Put simply, manufacturers that invest in high-quality tools are more likely to have better operational efficiency, greater product quality, and higher levels of consistency. This can provide a competitive edge in the market by delivering better products to customers.
Tools made from higher quality steels are more resistant to wear, deformation and breakage as they can withstand the stresses and forces encountered during manufacturing processes, leading to longer lifespans and reduced downtime due to replacements.
They also maintain their shape and dimensions more accurately, which is crucial for achieving precise, consistent and accurate results in manufacturing processes, such as cutting and forming, and are more resistant to heat and stress often involved in manufacturing processes.
Such advantages make high-quality steel tools a strategic investment for manufacturing processes across various industries.
Ultimately, even though high-quality steel tools have a higher upfront cost, they prove more cost-effective as they have a longer lifespan, and need less maintenance, leading to cost savings over time.
Will the right coatings be added to my manufacturing tool?
The importance of ensuring the right coating on tooling should not be underestimated, as selecting the right coating can not only enhance the performance and lifespan of manufacturing tools, but contribute to its efficiency, precision, and overall effectiveness.
Coatings can provide a protective barrier that reduces friction between the tool and the workpiece, helping extended tool life and reduce downtime.
Coatings can also protect tools from corrosion, rust, or degradation over time, extending the tool's operational life.
Our team at Paragon Toolmaking has decades of experience in providing added value to customers through their knowledge of manufacturing tool coatings, offering a valuable tool enhancement that contributes to increased productivity, reduced costs, and higher quality manufacturing processes.
Will the toolmaker be able to support and repair in the future?
One of the disadvantages of buying manufacturing tools from overseas is a lack of experienced support once the product has been purchased and installed as part of a customer's manufacturing process.
At Paragon Toolmaking, we support customers throughout product development, replicating the production environment of our clients to address any potential issues and ensure minimum installation hassle.
Then, we not only provide onsite support during the installation and handover process, but also offer long term maintenance and servicing support – something which cannot be rivalled by overseas toolmakers.
In many cases, when clients have had snags, maybe even years after the tool has been installed, our team is able to resolve issues for them via a phone call, or by conducting a site visit.
Whilst turning your back on British manufacturing for a cheaper product may seem appealing at the purchase stage, it will not seem so wise should issues arise later on.
And the question to avoid…
Can you make me a manufacturing tool as cheaply as possible?
If this is the question driving your decision making, you'll not be buying the best tool for your business and will run the risk of incurring further costs down the line.
At Paragon Toolmaking, we pride ourselves on providing the best value for money when it comes to toolmaking – but we will never seek to offer the lowest price, as we know that ultimately, there will always be cheaper, lower quality tools on the market.
Our business is built on more than 50 years of providing the highest-quality tools, and we always follow the Paragon Promise of offering innovative and industry leading products, true British design and engineering expertise, and complete customer care and support from concept and design to installations and servicing.