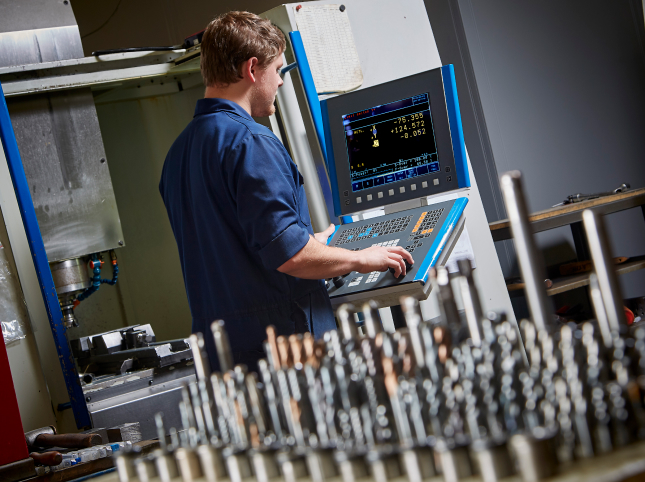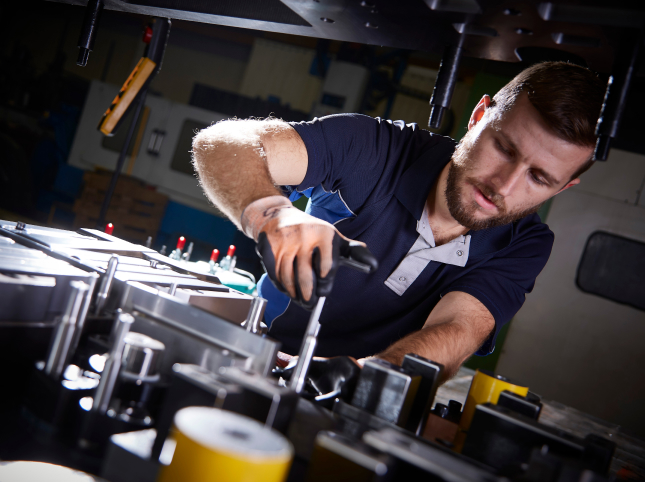 Our success stories
All successful apprentices go on to secure a role within the business. Paragon Toolmaking prides itself of offering a clear career path in a highly-skilled sector and currently over 60% of our workforce completed their apprenticeship at the business.
General Manager Kevin Batty was himself an engineering apprentice with HETA over 40 years ago, and our longest-serving staff member Mike Fee now manages the EDM Department, having been with the business for more than 40 years.
Our approach has resulted in a team which now collectively has more than 230 years of toolmaking knowledge and are passionate about passing their expertise and experience on to current and future apprentices.
One of our most recent apprentices, Jay Malone joined the company in 2018 after leaving school at the age of 16. Feeling he was not suited to continuing in academic studies, he was keen to start learning skills and a profession and completed an initial training program at HETA.
Having developed the essential skills of a toolmaker, he was involved in tasks including drilling, tool assembly, turning, CNC machining, grinding and fabrication during his apprenticeship, taking on much of the work previously undertaken by his mentor.
Who makes a good apprentice?
We are looking for bright individuals with a desire to have a challenging, exciting and rewarding career within the toolmaking and precision engineering industry. Candidates require:
A passion for engineering
Good written and verbal communication
To be self-motivated and enthusiastic
To be committed and keen to learn
To be a team player but also capable of working on your own
To be punctual and reliable
To achieve 4 GCSE Grades 4-9 including mathematics, English and science